Ways You Can Promote The Community
Please help spread the word of this community to other Miranda Hart Fans to help us increase our Members and Users! You can use the banners below to post in your journals/communities, on your profiles or at the bottom of your journal posts for your friends to see.
However please remember to upload these banners to your own host or server DO NOT HOTLINK!
Large Banners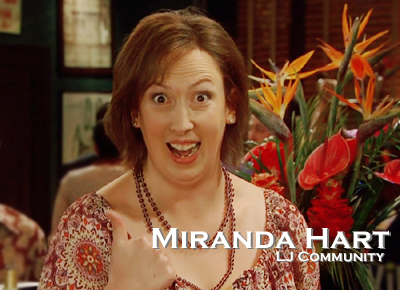 Small Banners/Buttons





Here is how you create a Image-Link:
I will be adding some more banners in due course - Hopefully with some Series 1 pictures!
~Katie